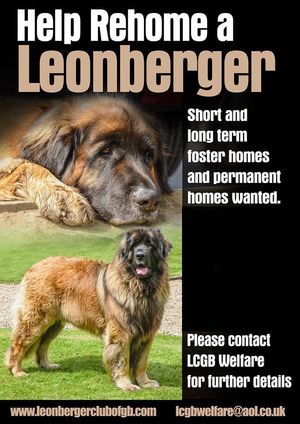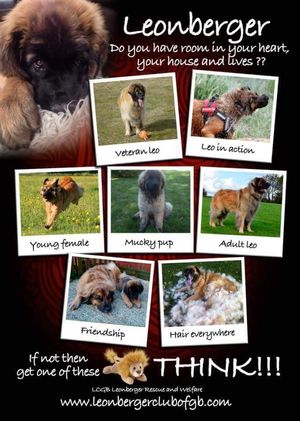 Welcome to the Official Leonberger club of Great Britain Rescue and Welfare website 
If you feel that you and your family could give a Leonberger a 'Furever' home, or would be interesting in short or long term fostering for a Leonberger that comes into our care, please contact our rescue, welfare and rehoming team by emailing us at lcgbwelfare@aol.co.uk and we will send you a questionnaire to complete and return to us.
All dogs that come to us are assessed by a member of our team and all potential re homers are home checked to ensure that all dogs are placed in a suitable environment and the right dogs area placed with the right family.
A dogs well being is of paramount importance and we do our best to ensure that any special needs of a dog or family will be met. We also have a behaviourist on our team for advice, so ongoing support is on hand if needed. We also keep in touch with all of the dogs that we find forever homes for and their families and our Team are on hand for any concerns and advice if needed.
Please contact a us if you wish to discuss the rehoming process or feel you can help in any way with home checks or transportation etc
Many thanks and best wishes
LCGB Rescue & Welfare team
lcgbwelfare@aol.co.uk